In 2020, some of our tails.com team had the privilege of taking part in a unique leadership programme facilitated by Circl.

The Circl programme brought some of our team together with young adults from underrepresented backgrounds in the form of two-way, coaching skills training. This gave our team the chance to get some real life experience in coaching diverse young talent, allowing them to develop themselves whilst providing an incredible opportunity for a young future leader.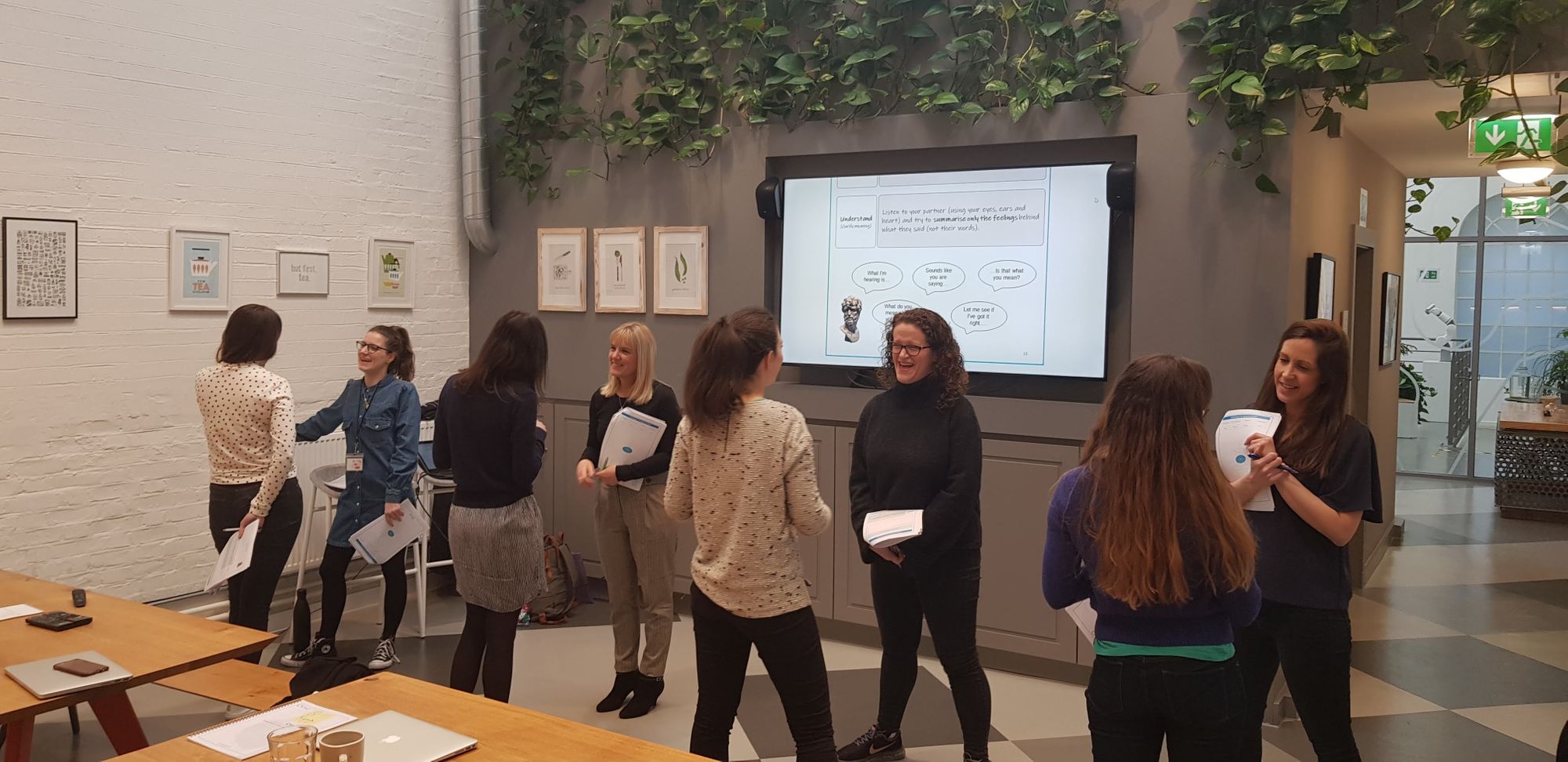 Circl's future leaders are diverse young adults from underrepresented backgrounds who have the motivation, but not necessarily the confidence or opportunities, to fulfil their potential. Joining our professionals in coaching training offers these participants the opportunity to engage with individuals in a way they might not normally.

Some of our future leaders said:

You don't think you'll connect with someone that you've never seen before in this type of way. As time goes on you get to know each other more and talk about deeper things. We try to meet on each other's terms, be equals and understand each other better.
We share a lot with each other, we try to understand each other and share experiences as we progress. My match helps me to make a deep reflection with the coaching skills we've learned in the programme. This helps me find the answers I've been looking for.
Coaching is a critical skill in a leader's toolbox. It enables them to ask the right questions, listen actively and empower their team members to make their own decisions. Our Learning & Development Partner Geraldine Visser had this to say about coaching her Circl Match:

I'm loving working with someone I probably would never have met without Circl. My match is much younger than me and from a different background, but we actually have a lot in common. Being coached by my match helps me work through the underlying root cause in problems I face at work.
Our Senior Product Manager Pete Lambert has also participated in the programme:
Working with my Circl match has been very insightful and motivating. Supporting them and helping them break down their ideas and dreams into specific actionable goals has been very fulfilling for me. It has also been great sharing my own goals and challenges and getting their unique and honest feedback. I always come out of our 1:1's energised and with a better idea of what I need to focus on.
Future leaders are chosen from various schools, colleges and social enterprises. For tails.com, Richmond Upon Thames College represented the perfect local partner. Sheila Fraser Whyte (Executive Director, Business and Innovation at RUTC) has explained what working with tails.com and Circl has meant for the college and its students:

The students have built their confidence, they're better at speaking to adults and feel like a valued member of a team. Coaching and being coached helps them think about what they want moving forward. For the college, our collaboration with tails.com is like a small seed from which we can get an oak tree and for the students it's something they look to aspire to do. More businesses should get involved with young people and helping coach, because we can all learn from each other.
Throughout 2020, we've been able to build a strong relationship with the college, extending beyond the scope of the Circl programme. Some of our team have even devoted their yearly 'Paws for a Cause' day (a day reserved to contribute towards a charitable cause) to join the college as guest speakers.This has in turn resulted in tails.com being used as a case study in some of the college's current study units.

Working with Circl is all about creating positive change, and working towards a better and brighter future that includes more diverse leaders and thinkers. With Diversity & Inclusion in mind, this gives tails.com a real chance to directly contribute to creating a more equal and effective future workforce.