At a time where everyone is busy, focused on lockdown or Covid, it's great to take time out. To have someone inspirational feed our minds with a different perspective to get energy and renewal.
To set us up for success in 2021, we looked to the British women's hockey team for inspiration and invited Olympian Kate Richardson-Walsh to speak to us about her experience. With a professional hockey career spanning 17 years, including 13 years as captain of the British women's hockey team, Kate knows what it means to get the very best out of people!

Remote working and the old new normal
In our current world of remote working, we need new opportunities to connect - and reconnect - with each other. Kate led her team to a bronze medal in 2012, and then to gold in 2016. There's so much we can take from a high-performance sports team - communication, honest feedback, strong relationships, and resilience under pressure. Each player contributes to achieving a common goal.

The power of a strong team
"We are one team. We respect each other. We accept differences. It's okay to listen, you don't always have to talk….There is no bullshit, and there are no excuses….We stamp out fires early...We share the load. Together, we have strength. We are one team."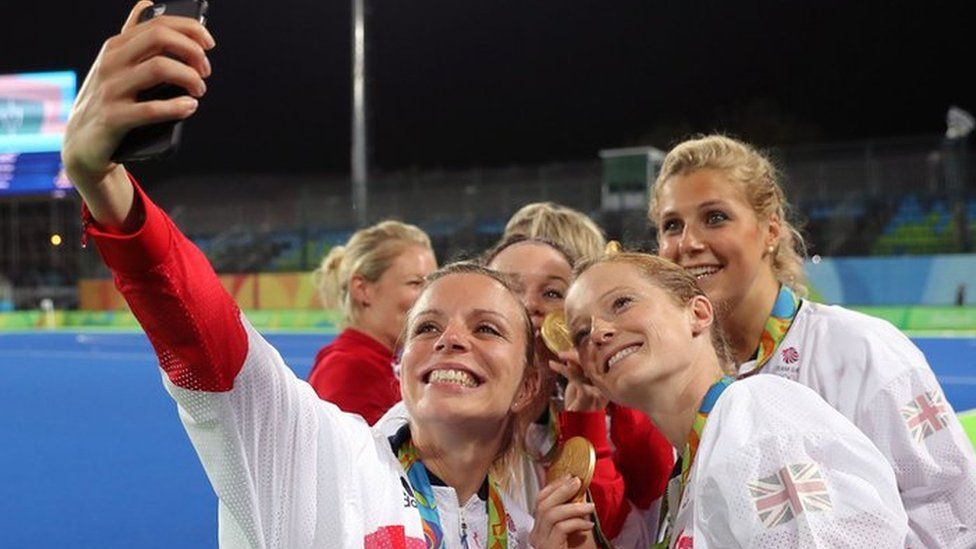 The strongest teams are built on understanding a common ambition, because when we understand each other, we give ourselves space to adapt and achieve more together. At tails.com, we want to improve the lives of dogs and their owners by changing the world of pet food for good.

The importance of shared values
Bringing teammates together is more than understanding where you need to get to. When you focus on the same values those relationships can flourish.

Values are at the centre of our purpose; the thing we turn to when we're struggling or celebrating. For Kate in Rio 2016, the team's values were like a mantra: We are one team. We are winners. Be alive. They brought the team together, united them under the same vision, and got them living in that moment.

A clear set of values can help us find purpose in our ambitions. At tails.com, our values connect us. We reward and acknowledge them - from monthly 'Top Dog' winners, to our annual 'Golden Scoop' awards. And to keep us focused, we start the week by coming together to read customer testimonials, and welcome new members of the team.

Good day/Bad day?
Some days feel like you're at rock bottom. So it can help to focus on a short term aim to turn things around.

Kate shared that one of the most important things to do is to be honest with yourself. What are you like on a good day, and what are you like on a bad day? What are the triggers that can turn one into the other? Can you recognise them?

Building resilience
"We are capable of this. We can do this."

Even the strongest team faces challenges - especially when you aim high.
When asked how Kate kept motivated despite setbacks, she told us she always felt there was so much more she could do.

Achieving a goal isn't straightforward. There will always be setbacks that need to be overcome - by building resilience, we're able to move past these. It's something we've taken on board over the last year, with all of us taking part in resilience training.

Understanding what motivates us - for Kate, this was the drive to do better - means we're able to better work through challenges.

Be honest
Honesty is everything - and for Kate it also reaps the greatest rewards. During that lead up to Rio 2016,  some of the team felt a gold medal was impossible to achieve - but by being honest and open, you're building a safe space, where challenges can be shared and worked through.

Committing to gold
"Strive to be better. Believe there is more...look for the next improvement...and where you can take the journey next."

At tails.com, we believe we can change the world of pet food for good. It's ambitious, but achievable with strong, resilient people who strive individually and together to do better.