Starting a new job is no walk in the park, especially with a pandemic currently affecting all our lives. Despite these challenges, my experience joining the pack as an Operations Development Scheme Specialist has been amazing! I'm currently working with the Quality team on the first part of my 3 month rotations.

On my first day, I was greeted by my rotation manager and placement manager to welcome me to tails.com and set out the first 3 months of this exciting journey! In addition, I was introduced to a 'buddy', someone who I could ask questions at any time, or even just check in for a chat. Later on, it was time for the Monday Midday Meeting; the weekly tails.com company meeting, where I was introduced to everyone. It was amazing to see everyone from across tails.com and receive a warm welcome from all, even though it was scary unmuting my microphone and turning on my camera to wave and say hi!

During my second week, it was time for my "InDogtion", a 5 day programme designed to introduce all new joiners to tails.com. It gave me a great insight into how the company started, our visions and goals and learning about all of the products that we offer. Previously this would've been done in the office, but with these sessions now online, they still provided me with a great deal of knowledge about the company and what we do. Even the team activities still took place and it was great to meet other people who had just joined tails.com too!

Being a part of the Quality team has allowed me to explore a huge number of the processes that take place in our factory, and how we are changing the world of pet food for good. I know exactly what my role and responsibilities are within the team, and feel I can approach anyone for help, even if they are not a part of Quality.
Thankfully, I have been able to "safely" visit the factory and get hands on experience of checking customers orders, receiving deliveries and testing the food, making sure it's to the highest standard that our dogs deserve - that doesn't include tasting the food, I'll leave that for the dogs!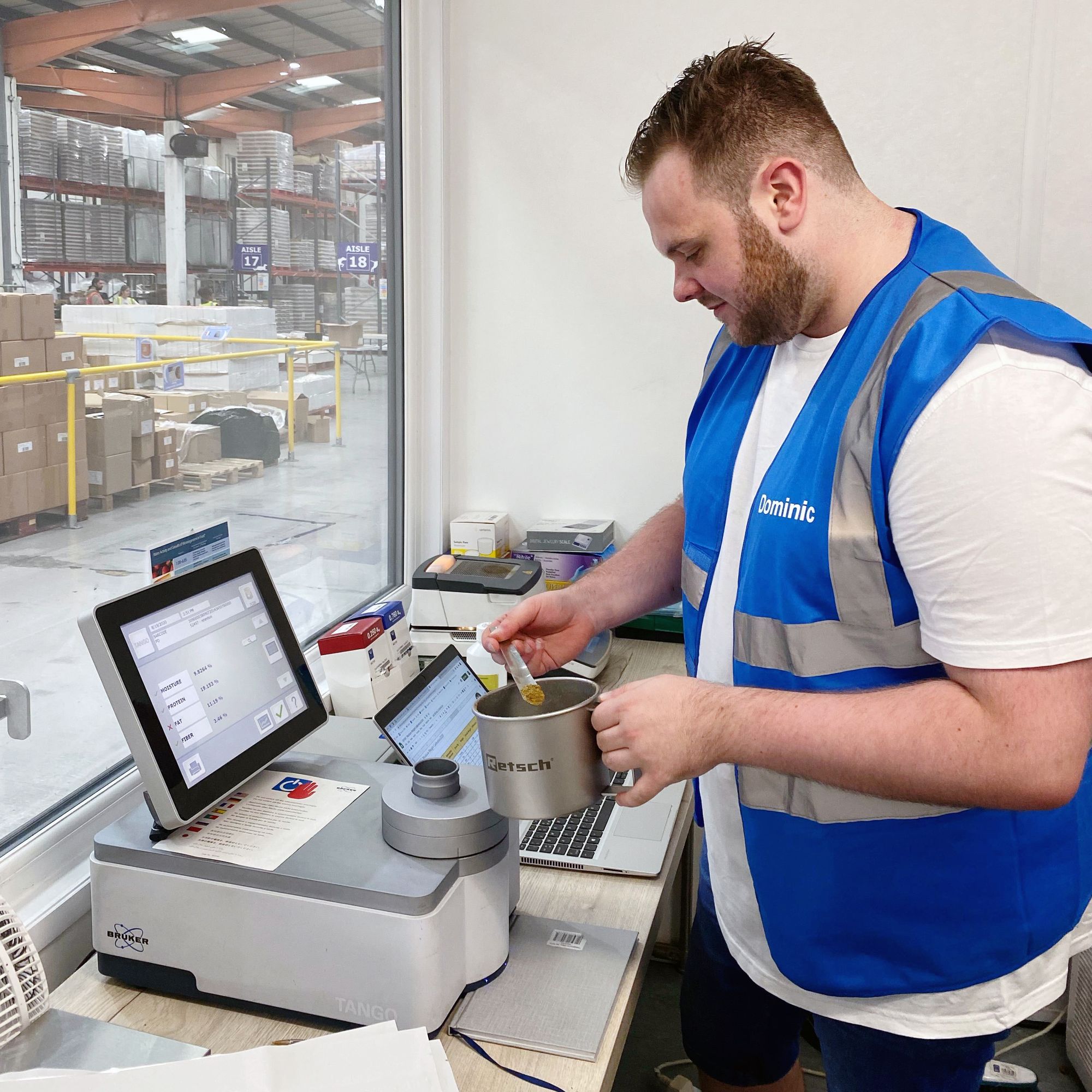 One of the best things about working at Tails and in the Quality team is that I am not treated like a junior member of the team, I have real responsibilities and the work I do feels like it plays a significant part for not only the team but for the company. Being involved in the team meetings, daily welfare checks, cross functional team projects,  and receiving feedback from team members on my work has made me feel so welcomed. I cannot believe how quick the time has gone!

It isn't all work and no play though. In the short time I have been at Tails, there have been many social events allowing me to meet people, from different departments and even locations around the world.
It was a great surprise to receive a surprise package at my door one morning- for a challenge later that day and even a bigger surprise when lunch arrived at the door and we all sat down to have lunch together and chatted as a team.

It has been a great first month working at Tails and I am thoroughly thankful for everyone who has made it such an amazing experience.