Picture it: the end of the quarter is nearly here, the next quarter's roadmap is ready and you know what's coming next. You're excited, you're pumped for the next challenge...but how do you begin to solve it? The next challenge is big in terms of gain and risk. Multiple teams are impacted by this and everyone has strong opinions on the matter. For the main team assigned with solving this challenge, it can feel overwhelming and like you have no idea how to start.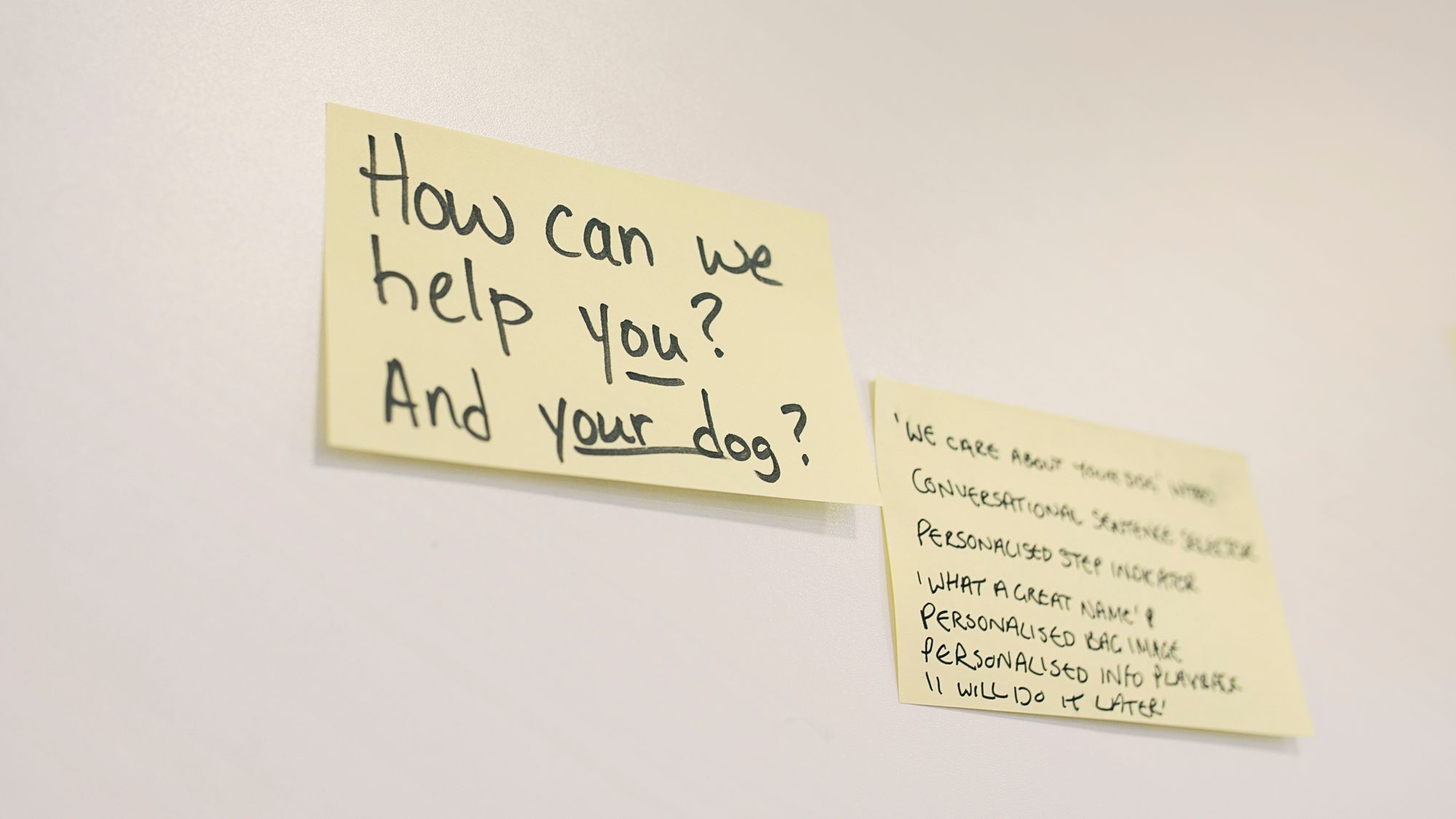 This was how we were feeling toward the end of 2019 when we were tasked with the challenge of improving the learning and signing up experience for our customers. There was so much we could do with this - how do we decide what to focus on? From this, the magical words were spoken: "this sounds perfect for a design sprint". Many of us were familiar with the concept, developed by Jake Knapp of Google Ventures, however we had never practised this at tails before. A design sprint is a five day process to understand, define, create and test a solution for a business question, encouraging the 'fail fast' mentality. This sounded perfect for us, so we began our preparations.
I cannot emphasise enough the importance of taking the time to prepare beforehand: ensuring that you have the right people in the room and the necessary things in place before Monday is a must (Google Ventures provide a great shopping list on their website). After the logistics of the week were organised, the next step was deciding which seven people to have in the room for the week. We had people from many areas of the business: design, engineering, product, marketing, CX and brand, as well as representatives from other areas to join in during the first day. With a strong team, a strong outcome will be achieved (you'd learn pretty quickly if the people in the room weren't the right ones for the sprint). With all of this in place, the sprint began!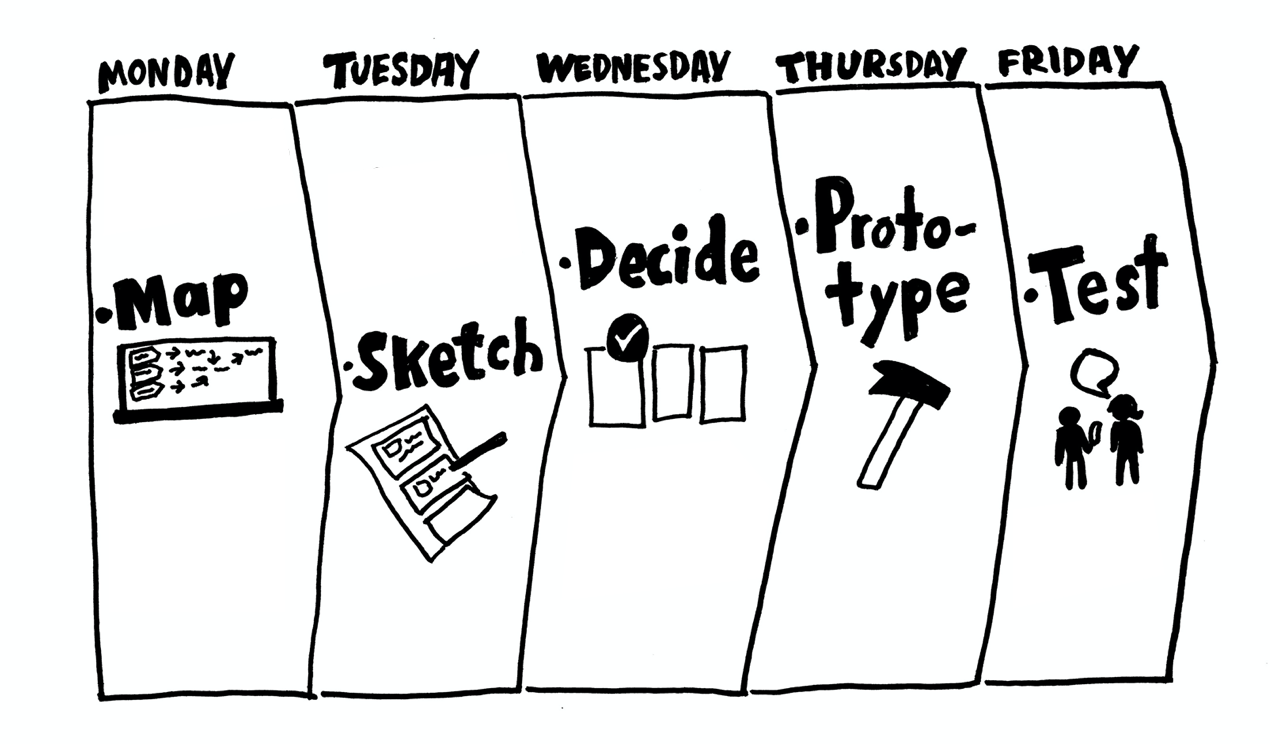 We had an amazing week and learnt so much about our challenge and how to solve it. Some of the top learnings of the week were:
The importance of thinking time. The first two days were very focussed on understanding and thinking about the challenge. We had the luxury of no interruptions and no context switching during the sprint (one of the rules is no phones or laptops) so we had some proper time to fully immerse ourselves in the challenge at hand. Thinking is extremely underrated - having the time to do this was critical to the end result and something all of us will be taking more time to do in the future.
Learning from other departments. In addition to having a mix of people during the design sprint, during the Monday afternoon we had experts from other areas in the business come and talk to us about their thoughts on the challenge and our progress so far. These were short sessions but we learned so much from them. At tails, we have recently introduced the concept of cross-functional teams into our ways of working - this ensures that there is a representative from each department involved in every team, encouraging a flow of information and collaboration.
You don't have to be an artist to draw. The second day of the sprint involves getting your ideas onto paper and drawing them out to share with others. Only one designer was a part of our sprint team, yet everyone saw the value of expressing their ideas on paper, whether it be through words or pictures. As long as the sketches are enough for others to understand the concept, your artistic ability does not matter.
Creative freedom is so powerful. "Do we have the tech to do this?" "Does that work with our current tone of voice?" "We'd need to change our design system for that to work" are some of the phrases that may be used in our usual day to day work. None of these apply in the design sprint. We can allow our minds to truly roam and think outside the box without being limited by our usual restrictions.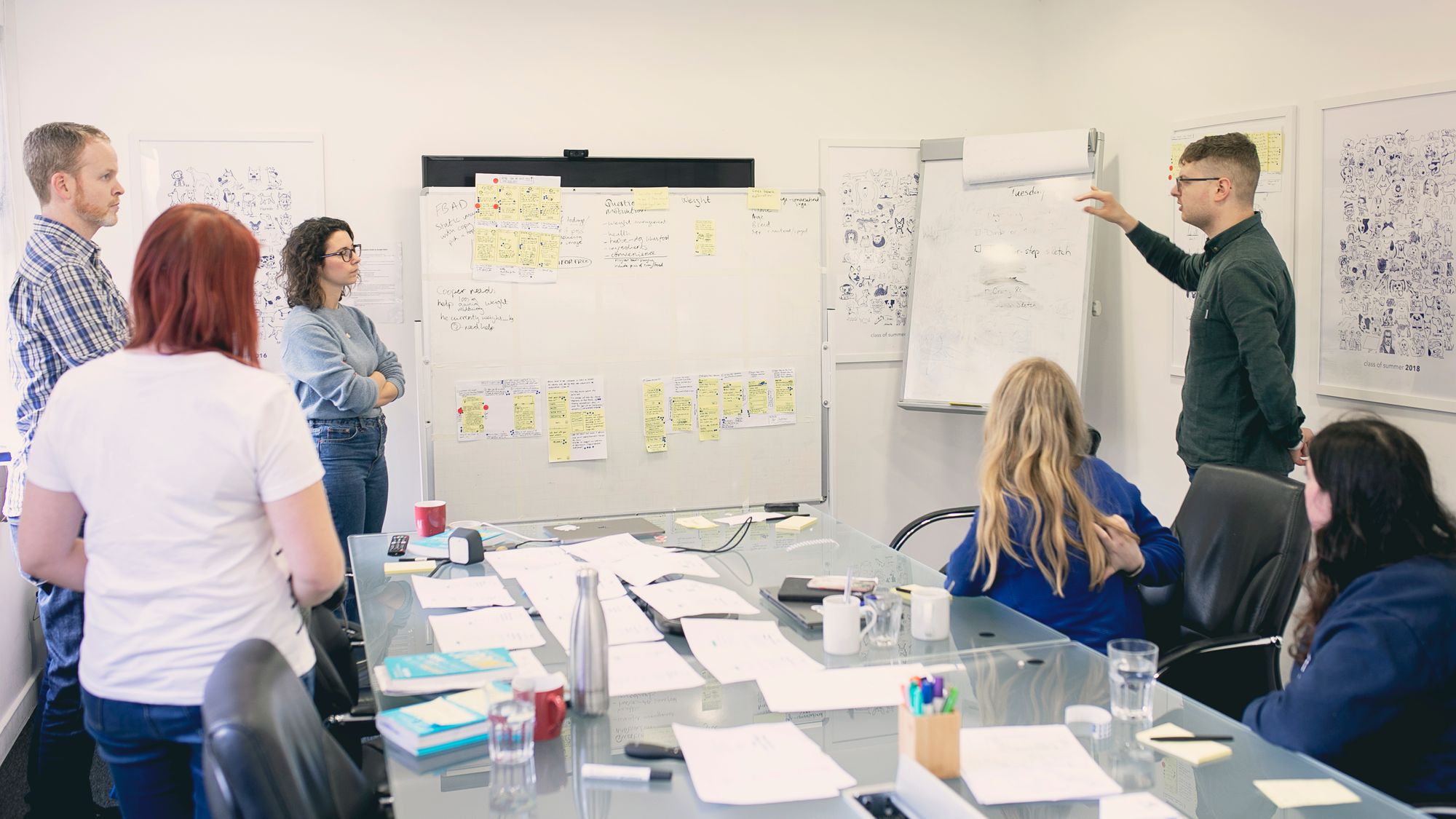 At the end of the week, we had five users come into our office and test our prototype, with the main result being that we learnt what to change and focus on next. A few weeks later and the passion and momentum that we saw across the business is still going strong - with other teams also planning their own design sprints. As for us, we gained enough confidence from our learnings that week to keep going with our idea, with development work now in progress. We have started using some of the techniques learnt during this design sprint in workshops to ensure that we can learn and iterate at a fast pace and keep engagement high across team members. Watch this space - exciting things are coming in 2020 at tails.com!
To learn more about design sprints visit https://www.gv.com/sprint/