We're so proud to have reached 27th place in the Sunday Times 'Best Small Companies to Work for' lists last week and to have received three star accredited status - the highest possible accolade - in our first year entering the awards.

Building a culture where people thrive and do their best work requires conscious effort and rigorous clarity as to our purpose and goals. We really value independent and employee feedback on our efforts. In this post I'll share what we've done behind the scenes at tails.com, to invest in our 'Pack' and why it's so important.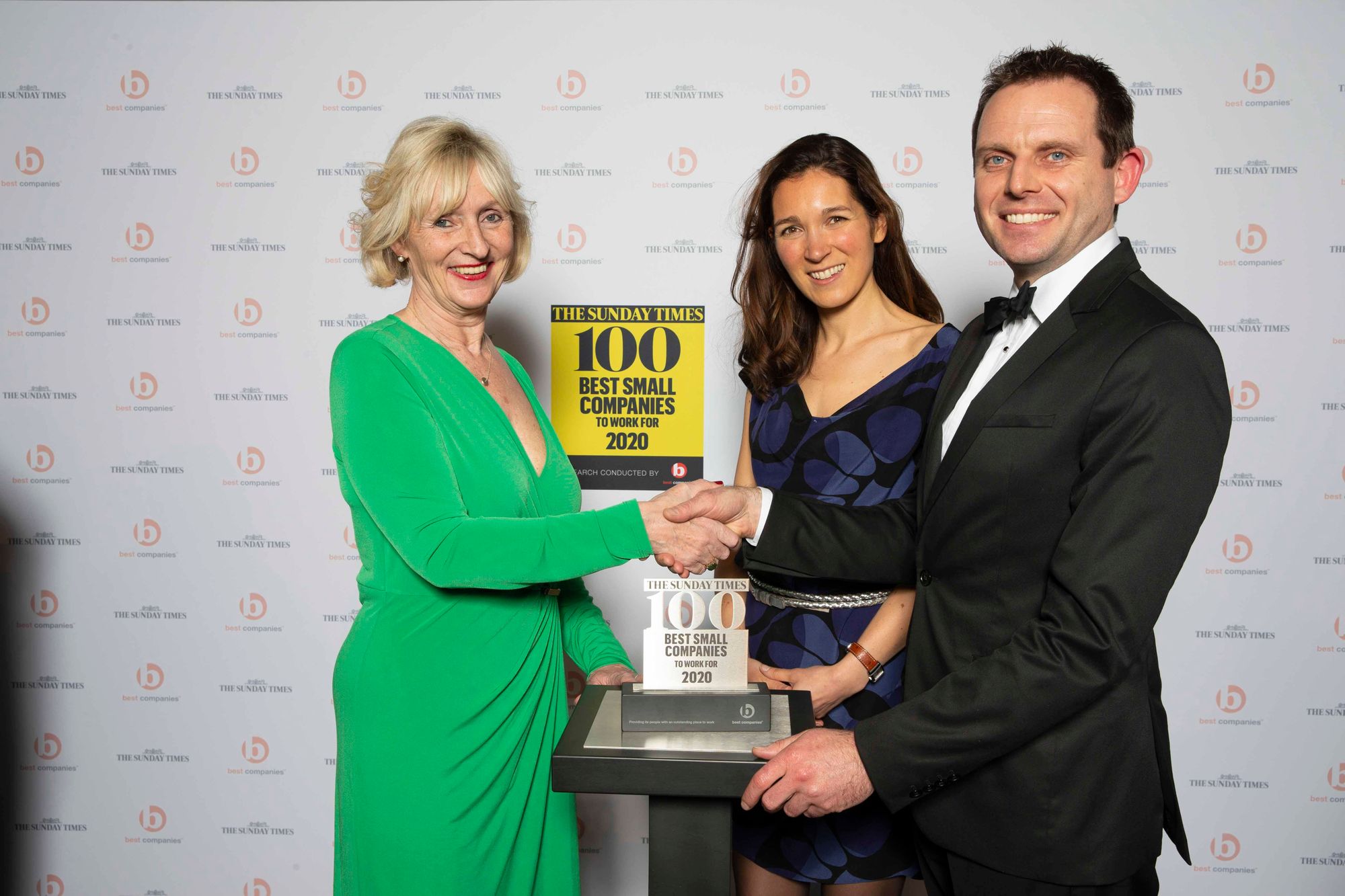 A values-driven hiring process
From the outset, we've focused on hiring people who share the values we believe in - being team spirited, making each day count, being game-changing and customer led - as well as having the skill set required for the role.

During our interview process, we do our best to ensure that not only is the candidate right for us, but we are also the right employer for the candidate. We do this by letting each candidate spend quality time with several interviewers, from team members, managers to senior leaders.

In the last 12 months, we've doubled the size of our team and increased engagement: 93% of our 200 employees understand and connect with our values according to our 2020 employee engagement survey.

Tailor-made learning & development offer
No two of our pack is the same! We wholeheartedly support these differences; we appreciate that our people are all individuals, with specific strengths and development needs and therefore we offer our team members tailor-made learning and development opportunities.

Instead of buying off-the-shelf training programmes, we've built our development programmes internally and our senior team delivered over 100 of these last year. This is something that all team members and managers benefit from and by developing it here at tails.com, we base the content on what our team members need right now.

Our leaders facilitate the sessions which helps us bring the training to life. For instance, James our CEO, is very passionate about recruitment and so he has stepped up to lead this section of the training.  

Listen carefully to feedback
We aim to operate in an open feedback culture every single day. We also support this with a more comprehensive engagement survey on an annual basis. Using these surveys to gather feedback is now standard practice in most companies. The most important part is what you do with the information once you've gathered it. No company is perfect and we make sure that we invest the time and the scrutiny to recognise which things we need to focus on developing or changing the most.

For instance, in 2019 we received the feedback that our ways of working sometimes got in the way of helping us to deliver results effectively - this is partly due to the rapid growth that we had last year, doubling our team. Our leadership team, with the support of the People team, looked into it, embraced the feedback and implemented new ways of working, specifically focusing on how we work in cross-functional teams. In our most recent engagement survey (February 2020), we saw a +24 percentage point increase.

Moments that bring us together
In a similar way a family has their traditions, we have created our own rituals at tails! Cultural traditions that resonate with us as a wider team, both professionally and personally.

Every time we launch a new product or into a new region, we take time to celebrate. When we double in size, we throw a 'doubling' party for all team members. On Fridays we play music and have a special bacon & veggie breakfast in the office. On top of that we have clubs for all interests - wine tasting, a soft-rugby team to play on the Richmond green and board game nights to name just a few.
An inspiring office to make you want to come to work
We want our office to reflect our values and what our company is all about, nutritious food for dogs. Therefore our office is colourful, open, energetic, and you'll find loads of healthy snacks and drinks. Plus, who can forget we have 57 registered office dogs available for hugs and walkies at any time of the day!

What could you bring to tails.com that would enrich our culture?