Richmond upon Thames may not be the first place that comes to mind when you're thinking about a tech-centric business but since our founding in 2013 we've found so many reasons to love our west London leafy suburb.

For a start, you don't have to travel that far to get a taste of the countryside. We're only a 20-minute commute from central London, and frequent buses and trains from the District Line and Overground make commuting quick and surprisingly easy. And as we're heading out of town, early birds can usually find a seat, too.
It will come as no surprise that we're all about dogs. We currently have nearly sixty office dogs registered and on an average day, we'll usually have fifteen to twenty dogs in the office.
We've done our best to create a calm and quiet office environment, so easy access to a dose of exercise via Richmond's green space, river swims and open fields are the perfect combinations.

And the green space doesn't just benefit the office dogs. It's not unusual to see a tails.com team running along the river in their lunch break or people sitting on the green for their team meetings and one to ones. When the weather is nice, you'll always find groups of us picnicking on the green. With a dog or two in tow.

When it comes to food, we're spoilt for choice. Whether a big burger from Five Guys on a  Friday, a poke bowl from Maki & Bowl on the way back from your river walk or a Wholefoods lunch box full of whatever you like, there are loads of places to eat in or take-away.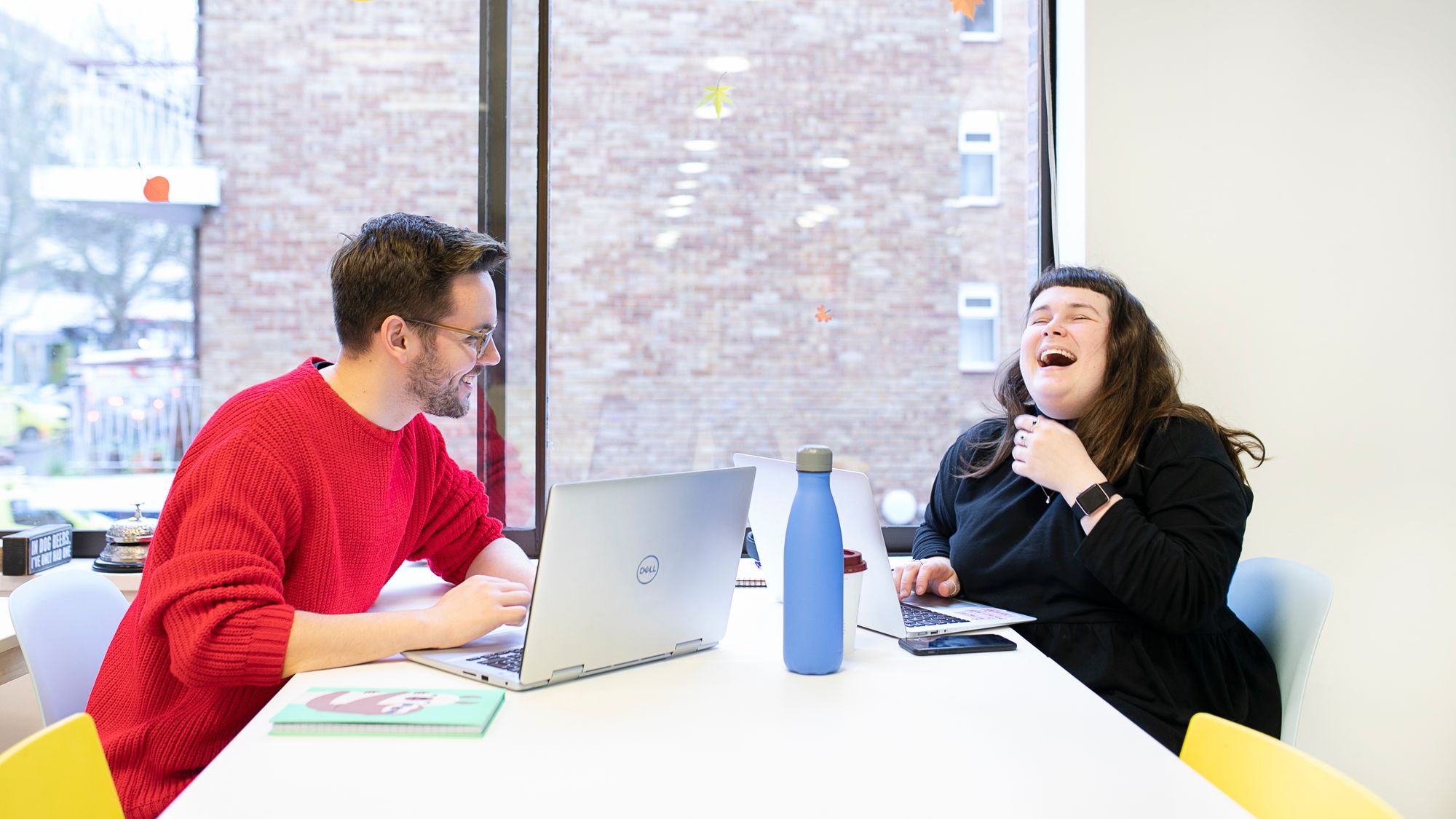 Richmond may not have the hip edgy vibe of East London but it does have a great sense of community. We have the luxury of great outdoor spaces and a bounty of shops and restaurants which helps us to keep a healthy balance between work and life. We're not alone in our love for Richmond. We also share this riverside haven with great businesses such as Graze, eBay, Tony's Chocolony, Not on the High Street and Method.

The tails.com headquarters is located just off the high street in Richmond upon Thames. It's about a 3-minute walk to the nearest tube station and surrounded by a huge choice of restaurants.