Johnny Knapp joined tails.com in October 2016, as our Process Improvement Engineer, after  4 years of studying Mechanical Engineering, specialising in Mechatronics at University.

Pet food and engineering might seem like an unlikely pair, but when you're creating game-changing unique recipe's for hundreds of thousands of dogs all over the UK and France, the opportunity is unique and one that Johnny couldn't turn down.

Johnny's role is varied, challenging and has a huge impact on our ability to meet our ever-growing customer base of hungry pups. The projects he's involved in are big, diverse and include automating our complex production line, designing highly functional wet food packaging and managing site capacity at our Heathrow factory. Here's a snapshot of an average day in the life of Johnny...
---
9:00 am- ish: Johnny arrives in the office and heads straight to the kitchen for breakfast. There's no formal meeting, but the rest of his team are always in at the same time so they make breakfast together, check the output stats from the night shift, and talk about any plans for the day.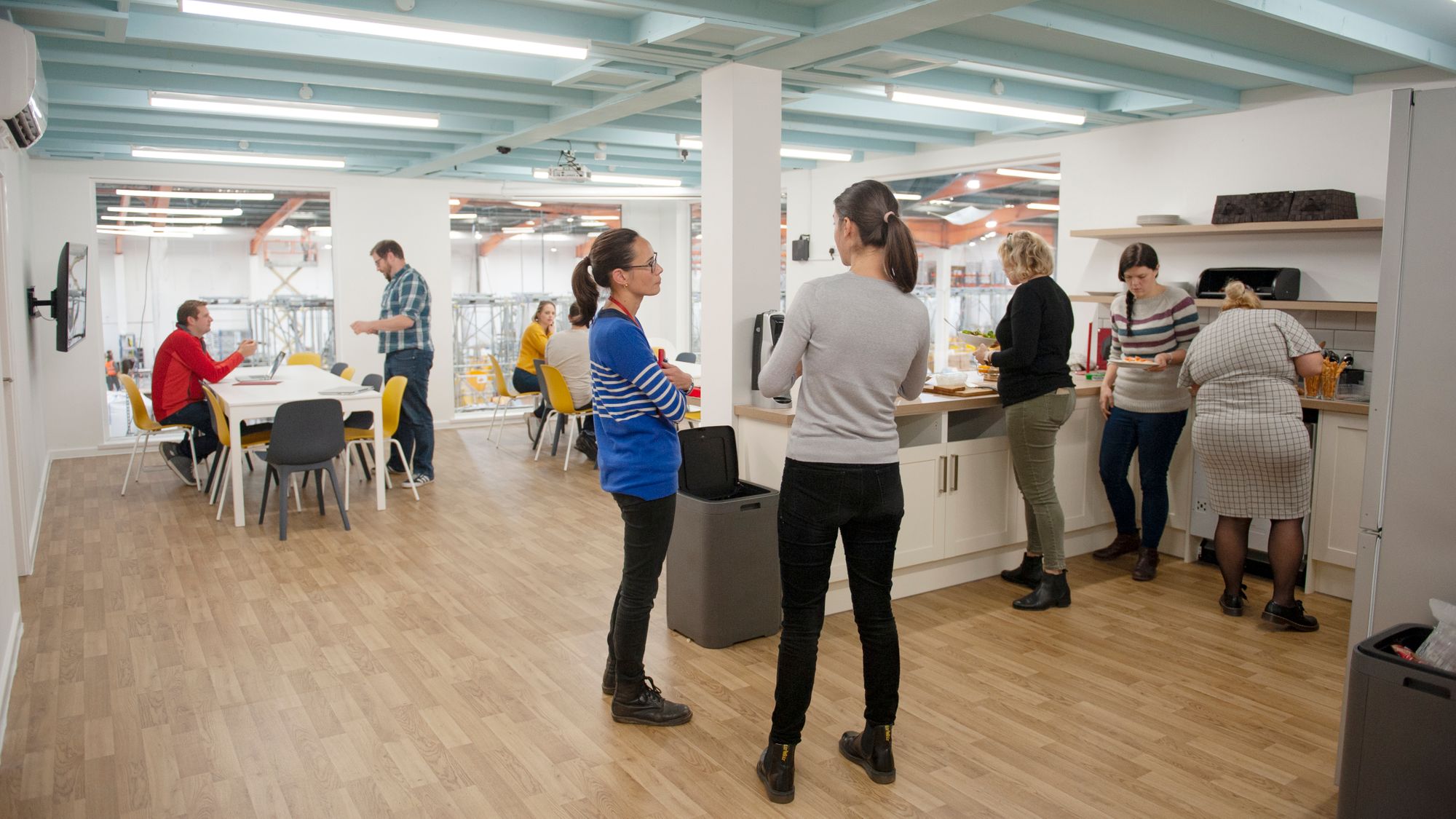 11am- The first task of the day is to update the capacity model that Johnny has designed. This model helps the team to plan 6-12 months ahead,  looking at the amount of packaging and the food we expect to go through each section of the factory. Using that information, the team can plan for any physical changes in the processing line to make sure we can get our customer's deliveries to them at the right time.
After updating the capacity model, Johnny works with Josh (a fellow engineer) to dig into the data of our factory processes. They review everything from processing times to stock availability, to determine and plan for any changes to optimise our ways of working.
Johnny's also observing our factory production team regularly, how they pack and access each item and assessing the time it takes for them to do each task. Alongside our data, these observations play a big part in how we can automate our packing process for maximum efficiency.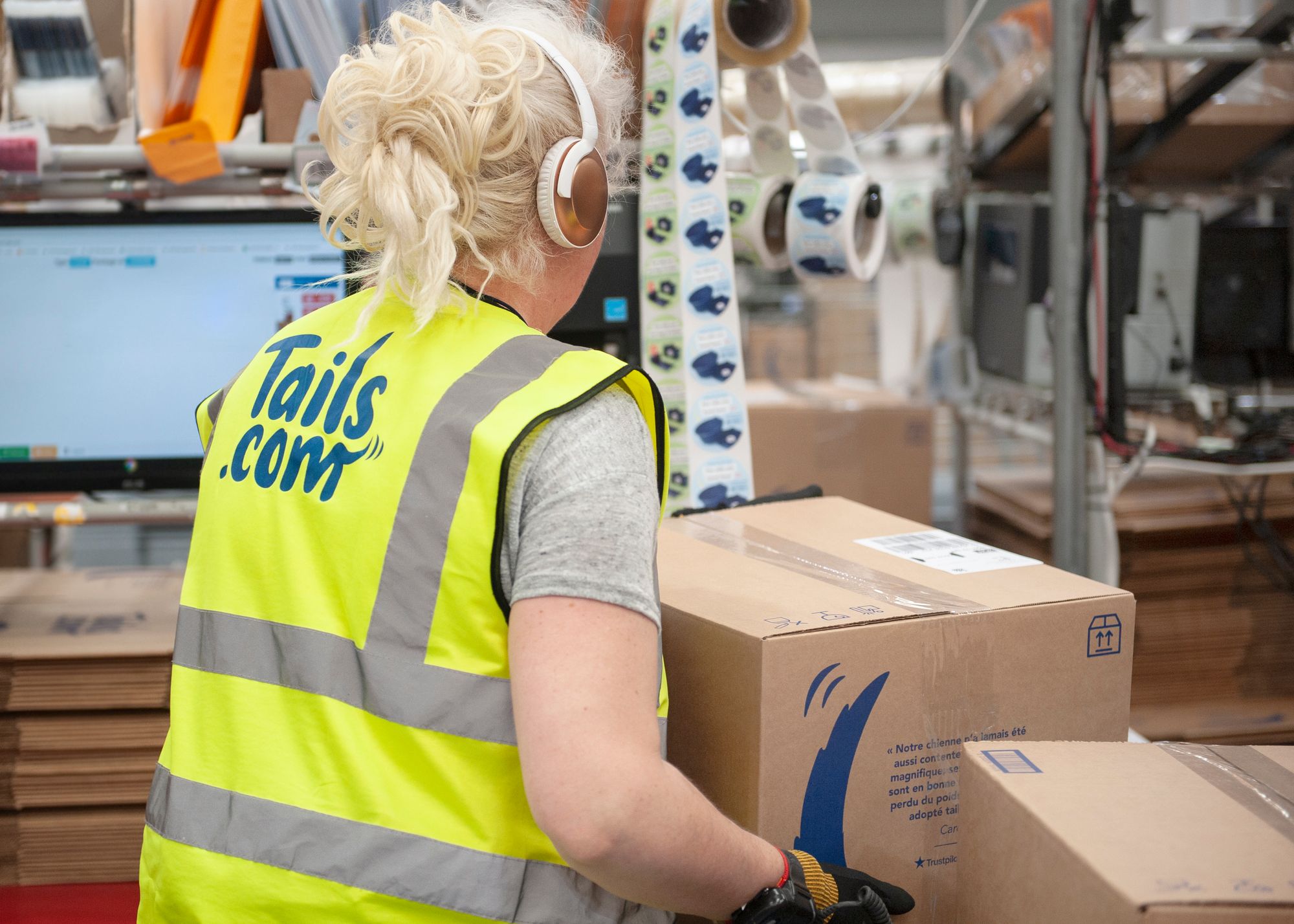 12pm: At this point in the day,, Johnny will head down to our packing line and chat with our production team to find out how they're doing. Having made his own observations, he's really keen to understand if they're noticing any issues or sticking points that could be worth looking into further.  
1pm: We've recently installed a new office block to the factory in Heathrow, complete with a fully stocked communal kitchen. Everyone comes together for lunch at around this time, and it's a great chance for Johnny to chat with his colleagues in other teams.
2pm: On one of his check-ins, Johnny can see that our automated packing process isn't performing as well as it should. He gets in touch with our Software Engineers who take a look at the backend of the system. After some fast-paced investigating, they find an bug in the code that was causing an issue with our material replenishment system, preventing kibble from being refilled. With Johnny on-site and our Software Engineers back in the office, the code is fixed and our machinery is back on track, producing bags of unique recipes for our customer's dogs.
6pm: After a busy day in the factory, it's time to head home. It's the last Friday of the month, so everyone in our Heathrow factory hops in a cab to the Richmond office to join the rest of the company for some well-earned drinks and laughs.