We're really passionate about our people at tails.com. We invest in our pack member's careers and want to support them with every opportunity we can. This has meant that some of our people have progressed into a whole new team during their time at tails.com. Millie came to tails.com through TEMPO and been with us since March 2018, she shares her journey so far...

Starting at Tails was a life-changing moment for me. Having spent about a year hopping from job to job after deciding to leave my Masters, getting a role in Customer Experience at Tails was a big relief.

When I joined the team, we were still a company of <100 people, packed into a tiny office in Richmond where we'd be answering customer calls mere centimetres away from the CEO - talk about nerve-wracking!

From day one I hit the ground running, but I had the team and knowledge around me to get up to speed quickly. I'd always enjoyed studying so those first few weeks at Tails felt like a return to what I knew. However, it was putting my newfound knowledge into practice when talking to our customers that was the big challenge. I realised that there are a hundred different ways for someone to ask "how do I cancel?", that people love to talk about their dog (often for an hour at a time) and that you very quickly learn not to snigger when you hear the word "anal" after 10 customers ask you about anal glands before lunch.

Luckily, I was surrounded by a fantastic team of people who were knowledgeable, friendly, and happy to help with any questions I had (and believe me, there were a lot). I quickly picked things up and after a few months of being on the team, managed to secure myself an opportunity working with our outbound initiative (where we proactively contact our customers to see how everything's going). I then took on some training responsibilities and quality checked the team's work, something I really enjoyed doing as it gave me an opportunity to share my skills with the rest of the team.

There was always part of me that wanted to embrace my more creative side, so I started to explore the prospect of working with our marketing team. Thanks to our monthly Friday beers, I'd made a couple of friends in the Brand Marketing team, so I started chatting with them about what steps I'd need to take to get a role in marketing. At no point did I expect it would be a role at Tails so I was extremely surprised when they offered me a 3-month secondment, helping out two days a week with the team.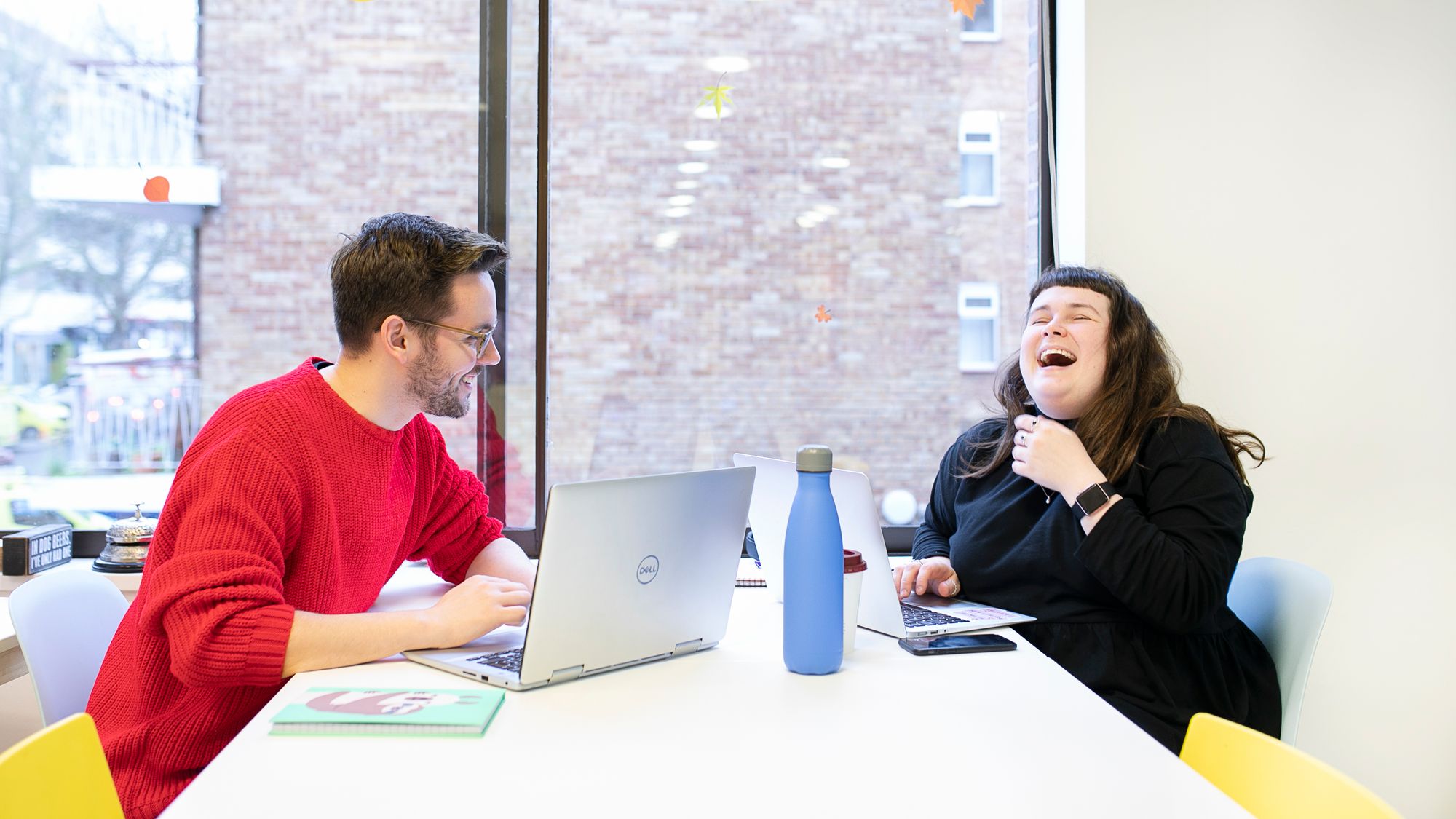 Amongst other things, my experience working directly with our customers and training our outbound team meant I went straight into working with the events team - it gave me the perfect opportunity to embrace my skills and prove myself to the wider marketing team as a valuable asset. Clearly, something worked as I came out of the secondment with a full-time role with Brand Marketing! I'm still working on events, but I've also taken on copywriting and our community programme which gives me a chance to give something back to both our customers and the wider dog carer community. It's something I'm really passionate about, and it's great to be able to explore different areas of the business and work with different teams to get things done.

It's been a whirlwind two years at Tails - here's to the next two!