Hi Dinesh! Tell me a bit more about what you do here?
I am a software engineer in a team called "Engagement Squad". We build software that helps us understand our customers as individuals and tailor our communications with them - just like how we tailor our food. As a principal engineer, my responsibilities range for writing code, mentoring other software engineers and contributing to software architecture.

How long have you worked at tails.com?
It's been about 4 years now.

How did you get into your current line of work?
I've always been into technology; I started teaching myself and writing code at 10 years old.
When I was about 15 or 16, I started to get into web development and helped to run some websites, modifying code to make them work better. It was a couple of years later that I realised that I could actually make a career out of it and so I enrolled in a degree.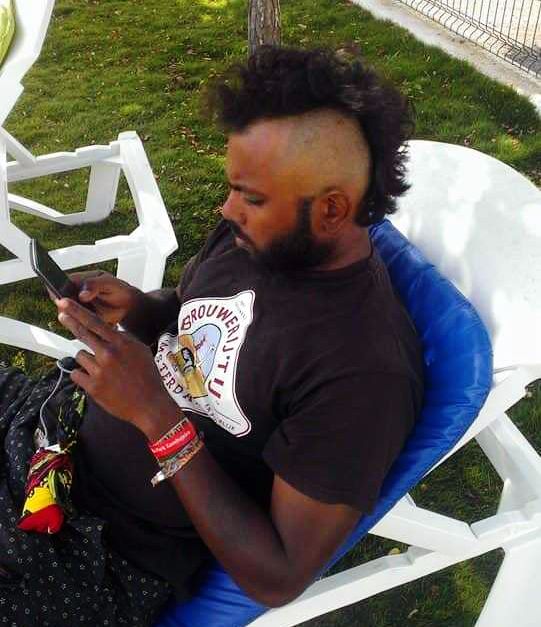 It wasn't too long though before I got really frustrated with the structured learning at University. I loved Engineering for the creativity and Uni just wasn't giving me the space. I'd already started working part-time whilst studying and I felt I was getting more from the work than the study so I made the decision to leave Uni and focus on real-life experience.

I started at tails in 2016, working and learning to the point where I'm now a Principal Software Engineer.

What does your day to day look like?
I start every day with a stand-up with my Squad. Our focus is to develop tools and technology to better understand our customers' needs as individuals. Our Squad is a mix of Product Manager and Software Engineers.  

After our stand-up, I'll get a really good sense of my priorities for the day by checking my sprint. For the rest of the day it's a mix of hands-on writing code and working with other Engineers in my squad.

I work with other squad leads to make long-term strategic decisions about the software we build across our entire engineering team. I also mentor Engineers in our team, supporting them to come up with ideas, helping them implement those ideas and reviewing their work by giving feedback.

If you ever apply for a role at tails.com as an Engineer, you might also meet me because I am involved throughout our recruitment process as well.

If you weren't at tails, what would you be doing? What's your dream job?
Honestly, I'd still be here at tails.com. I love that I started here when the business was a tiny start-up and we all sat in one room and worked together. I love that I've now also had the opportunity to see us launch internationally. And I live locally which is a bonus!

Quick Fire Qs

Dog or Cat?
Well it's always been dogs, but there's a neighbourhood cat that's been charming me, she brings me all sorts of dead things.

Where did you grow up?
I was born in Sri-Lanka and moved to the UK when I was 14. I grew up in Hounslow - where the pounds grow!  

Outside of work, what do you love doing?
I have an allotment so that takes up a fair bit of time. I also brew my own beer.

What's your advice for someone thinking about applying for a job at tails.com…?
Before applying, learn about what we do and really understand our vision. If what you're looking for aligns with what we're trying to do then you'll have a great chance of getting a role here.
Tails is a place where you have to have a growth mindset. You need to want to do better everyday.