tails.com recently welcomed a very important new addition to the pack, as Dr Antonia Maria Klaus joined as our new Head Vet in Germany.
We sat down with her to find out a little bit more about her journey into the veterinary industry and what she's hoping to achieve at tails.com.
How did you get into the veterinary profession?
I hope you have time - the path was pretty long!
It sounds so classic and cheesy, but I actually always wanted to be a vet, ever since I was a little girl. After finishing school, I trained as a veterinary assistant. As the waiting time for a place at university was very long for me, I then worked in a pet shop as a supervisor in the quarantine station. To increase my chances of getting a place at university, I moved to Antwerp in Belgium to learn the language and study there.  Fortunately, I got a place to study in Hanover in Germany, which I really enjoyed.
As a student, I worked as a promoter for a large animal feed company and got a scholarship for a high-potential programme. After graduating, I worked as a research assistant in the clinic for pets, reptiles and ornamental and wild birds at the University of Veterinary Medicine Foundation. At the same time, I started my dissertation on oiled seabirds there and successfully completed it after four years.
Subsequently, I passed an examination for the additional title of ornamental, zoo and wild birds. Now I have been working in a modern small animal practice in Bonn for almost three years and treat many dogs, cats and exotics.
What drew you to join tails.com?
There are so many dogs that fall ill due to a faulty diet. This is sad and could be so easily avoided. "You are what you eat" applies to all creatures. When the request from tails.com came in, my husband immediately said; "This is perfect for you," and he was right. A species-appropriate diet is the basis for a healthy life.
What part of the job are you most excited about?
Meeting different people with the same intention, experiencing how a brand establishes itself in another country and being able to teach many people how to feed healthily.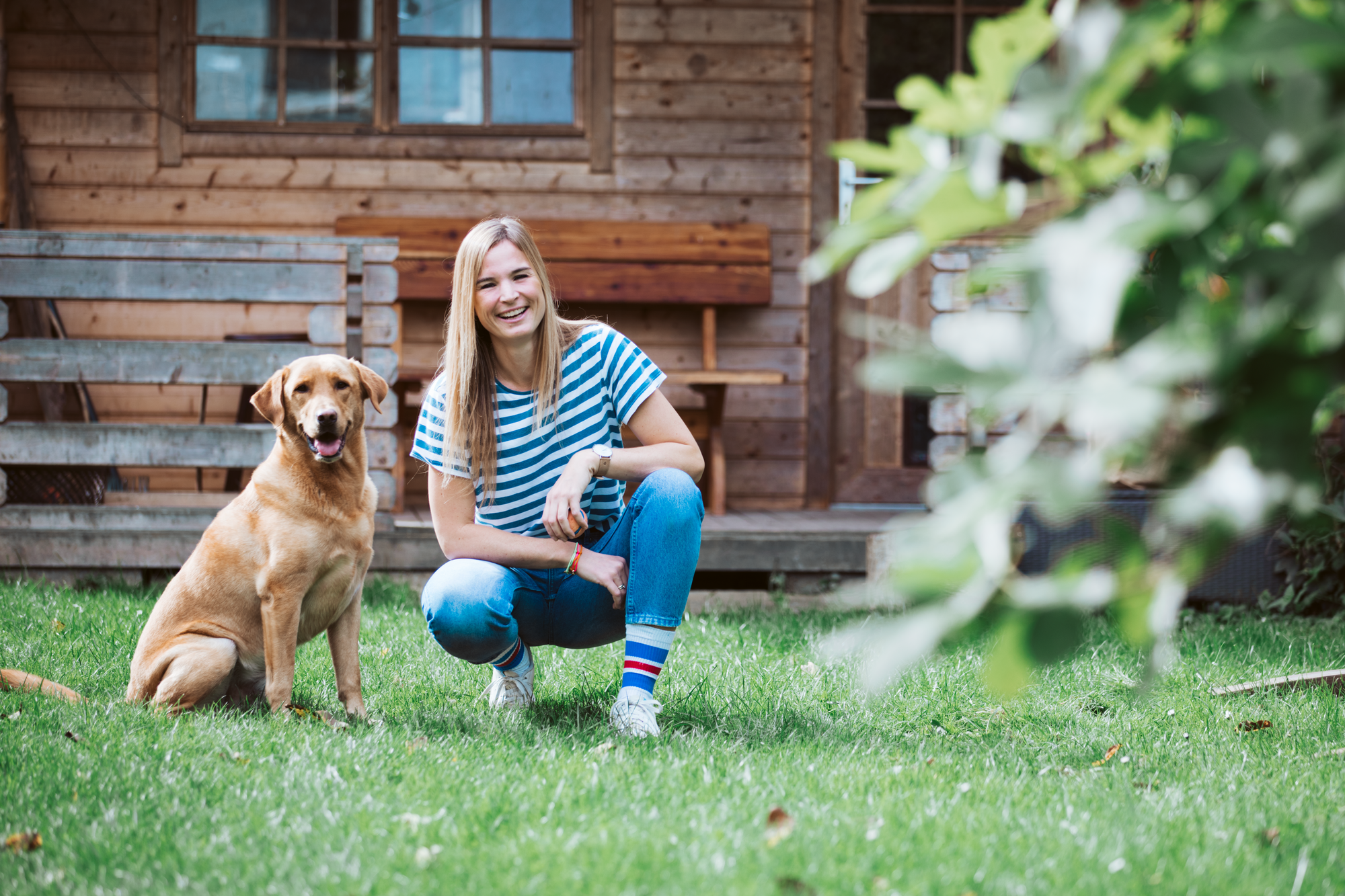 What's your proudest career achievement to date?
Having two children whilst writing the dissertation was certainly no easy feat but, overall, I'm just really proud of where I've gotten to. Working in this field every day is so fulfilling for me - nursing animals back to full health, bringing people and animals together and promoting better understanding of animals in general is a wonderful thing.
Do you have any pets yourself?
Oh yes! We have a Labrador called Nando, several chickens in the garden and a Greek tortoise called Hercules in the outdoor enclosure.
What would you say is your spirit animal and why?
I think marine mammals. I worked for years as a whale-watching guide during the summer seasons in the Azores and dolphins and whales touch my heart so much.
If you could choose three things to take with you onto a desert island, what would you be taking?
If these three count as things: my husband and our two children.  Otherwise, chocolate, my piano and snorkelling equipment.