Like many businesses emerging from lockdown, we at tails.com have embarked on a live chance to test and learn.  As the UK relieved COVID-related restrictions, we opened our offices up again to everybody in August to start our transition to hybrid home/office working.
Our factories have been re-organised to enable social-distancing and are still accepting essential visits only in order to respect and protect those who have to be present in the factory to keep serving our customers. We are very grateful to pack members at both our factories who have carried on being present throughout the pandemic.  
In our offices, we opened one desk out of two to allow for social distancing and asked team members who started coming in to wear masks when on the move to reduce the risk to their colleagues. To help make the office a great place to work in, we have reconfigured it to meet our new needs, with a brand new collaboration space, hot desks, including hot dog desks for team members coming to the office with their dog. There are copious cleaning materials spread around to encourage good hygiene in the shared spaces.
Team members who did not need to be physically present at the office to do their work were welcome to come in as little or as much as they wanted to.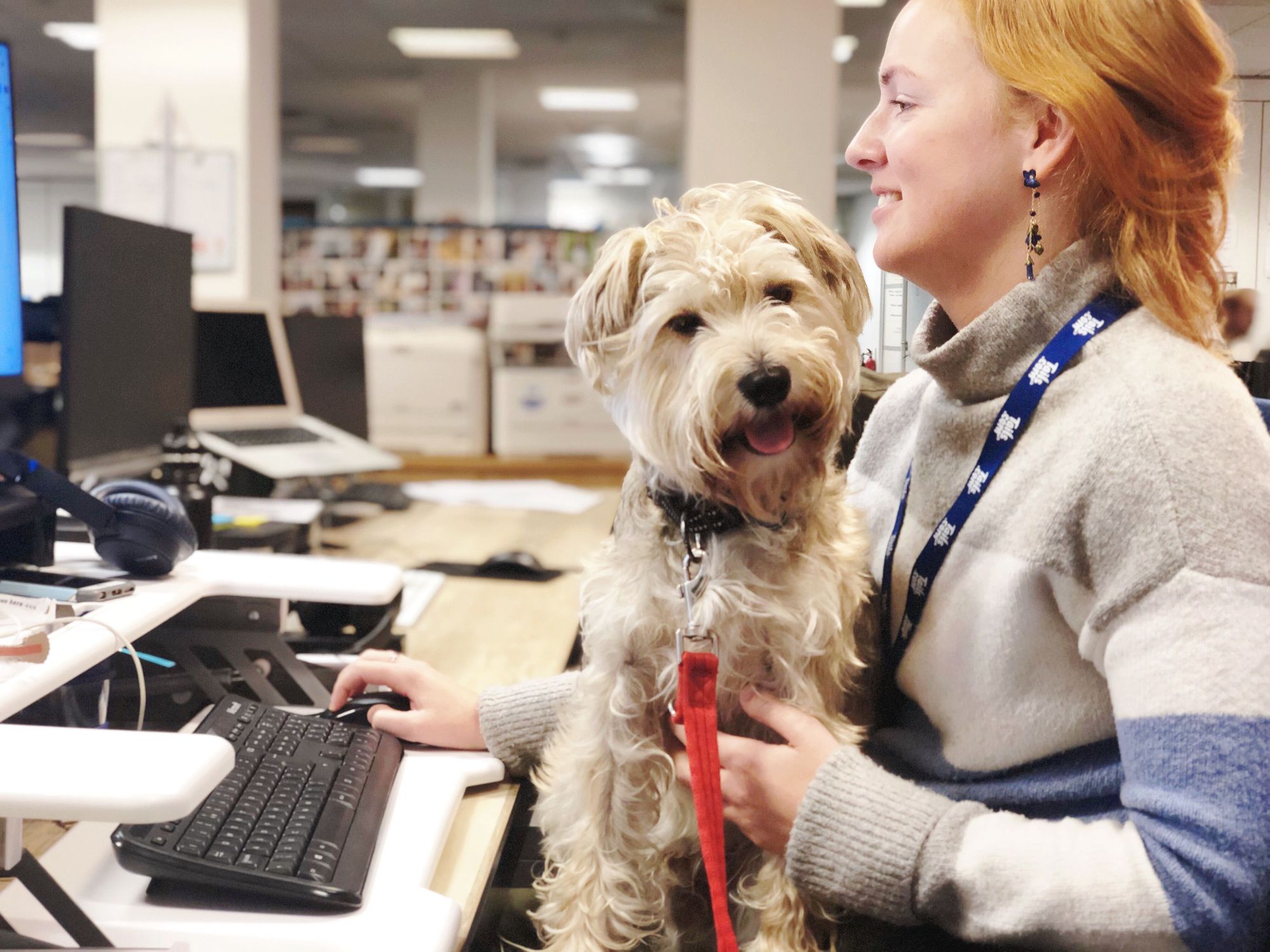 We are now moving to our second transition phase, 'T2'.  During this phase, we are asking pack members to fit in with their team's approach rather than simply come into the office as little or as much as they like.
Teams are responsible for finding the optimum working pattern norms and working locations which are most effective for them. These norms can vary widely between teams and include:
The mix of home and office work
The activities for which team members come to the office and hence frequency
The way they organise their key meetings and socials

Our vision
We aim to create a workspace that allows the best of both worlds: we want to enjoy the socialisation and collaboration from in-person interactions whilst also benefiting from the productivity and flexibility that working from home provides.
A team-driven approach
Each team is empowered to define their own norms according to their ways of working. For example, most of our Software Engineers feel they are more productive working a majority of their time at home to fully focus on solving technical problems, whilst most of the finance managers will work a majority of their time in the office, to build stronger partnership with their colleagues cross-functionally.  
Welcoming new starters
We also want to make it easier for our new team members to feel included and contribute towards our vision and purpose sooner. Our inDOGtion already includes social virtual time to give our new team members the opportunity to experience our culture remotely. We also invite new pack members to connect through their dedicated slack channel and create a support network with each other. Finally, in some of our larger teams, newbies have the opportunity to pair with a buddy. We expect that coming into the office on a regular basis will contribute to accelerating their journey into tails.com.
Learning as we go along to remain flexible
Whilst we hold a strong belief that for most roles and most people, a mix of working from home and working from the office is the best norm, we don't know how that will work best until we experience it. T2 is our chance to test hybrid working out, learn and iterate. We are likely to experience teething problems and we'll be asking each team member at tails.com to continue to help shape and share best practices so that we can measure how we are doing, collect feedback and continuously course-correct.
Based on what teams experience in T2, we might carry on the same working patterns when desk occupancy increases, or we might want to take advantage of the office more.
Should the government ask for more home working to help control Covid-19, we will roll-back to the earlier form of transition (work from home as little or as much as you want to) whilst that request remains in place.
We've welcomed more than 100 new pack members to tails.com since the pandemic began so this will be a new experience for all of us. It is now over to each one of us to make it a safe place in which we can do the best work of our lives.