From recruitment to product management, I sat down with Christina to find a little more about her #lifeattails.com

Hi Christina, tell me a little bit more about what you do here?
I'm now a Product Manager at tails.com. I manage the why, when and what we work on at tails.com. I work in a cross-functional team that looks over our products and price of those products. Our team is made up of engineers, product designers, data scientists, commercial finance and customer experience.

How long have you worked at tails?
2... almost 3 years!

What does your day to day look like?
My day starts with a squad stand up where we discuss what we're working and any potential blockers.
At the moment, I'm talking a lot to customers and dog owners throughout the day to better understand some of their problems and how we can support them.
Using that information, I work with CX,  Data and Commercial Finance to size-up the opportunity and make decisions on whether this is something we should focus on as a business.

How did you get into your current line of work?
I studied biomedical science at Uni - my family were really encouraging me to get into the medical field.
After graduating, I needed a break from lab work so I moved to Japan to teach English and have a new life experience. I did teaching for a year in Japan and then I fell into a recruitment role there. I needed something that didn't require strong Japanese skills so this worked perfectly.

After 2 years in Japan, I moved to Vietnam and found my dog Zeus. After a year of living in Vietnam, I came back to the UK (with Zeus) and continued working in recruitment.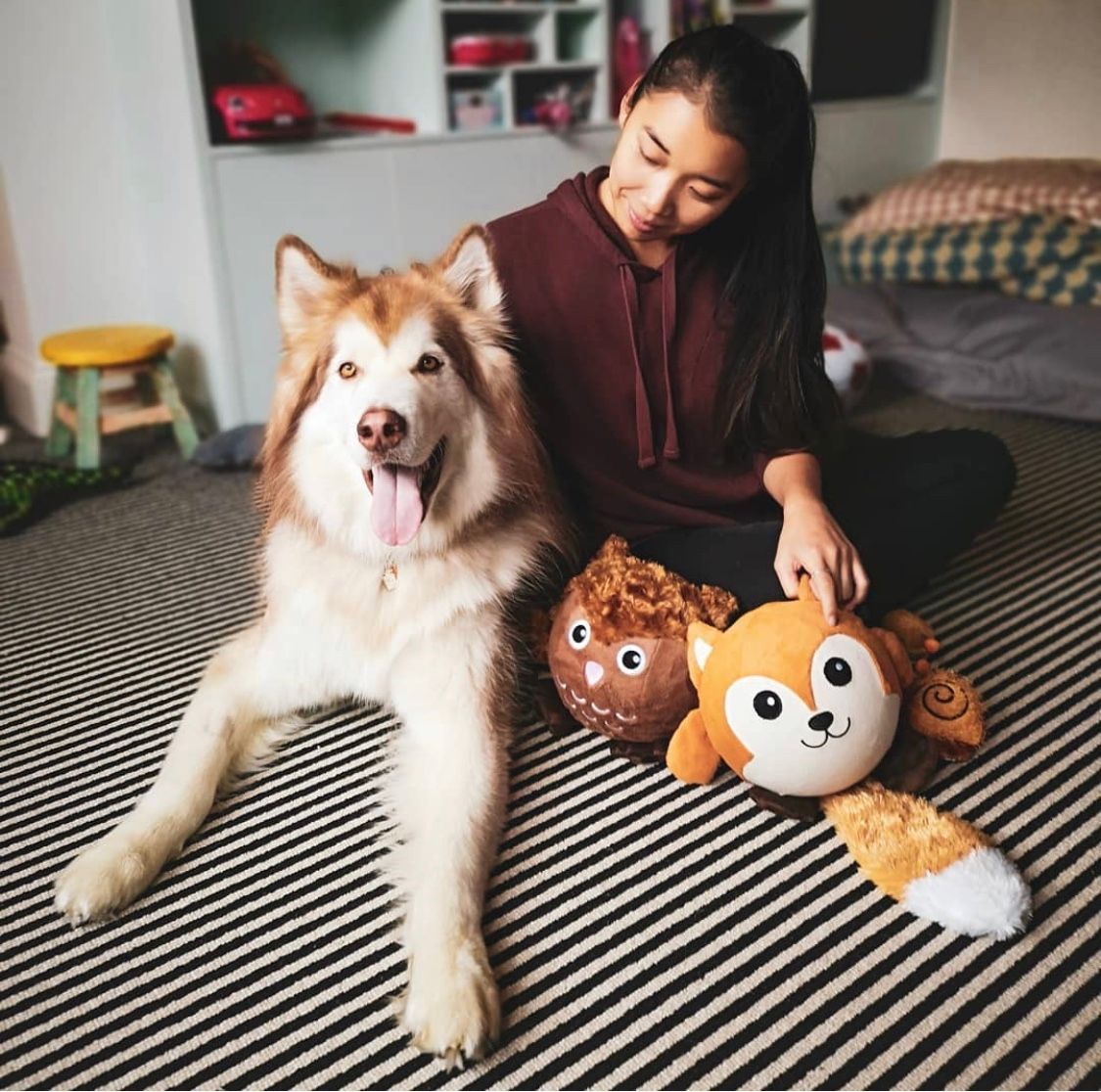 It was when I was working in a recruitment agency focusing on finance, I came across Tails.com. They were one of my target clients and I fell in love with the culture. I wanted to feel a part of a team and I wanted to work somewhere where I knew I was working towards something bigger. Luckily a talent role opened up, I applied and got the role!

After working at tails for just over a year, I became really interested in product management. I had been recruiting for product managers so I got great insight into what they did. This inspired me to do an intense Product Management course at General Assembly.
After this course, tails.com supported me in offering work experience in the product team of 1 day a week. After about 8 weeks of work experience, I was offered a permanent role within the team and here I am now!


What's your most memorable moment?
I think the time that Zeus decided to go for a swim in the Thames during our lunchtime walk.
He essentially swam across to the other side of the river and I was so scared because he didn't want to come back. Luckily, I was with some really sweet colleagues that helped me lure him back and I had to bring a soaking wet dog back into the office! Sorry for the wet dog smell! Not one of our finest moments…
If you weren't at tails, what would you be doing? What's your dream job?
Anything with animals or dogs. I'd love to run my own business, basically doing what tails does- improving the lives of dogs and their owners. I'd also have my own animal sanctuary where I can adopt 15 Alaskan Malamutes!


Quick Fire Q's

Dog or Cat?
Dog

Where did you grow up?
Newcastle upon Tyne

Outside of work, what do you love doing?
I love to explore dog-friendly places with Zeus. I love to travel with him, going on weekend breaks together.

What was the name of your first pet and what were they?
Bobo the German Shepherd cross Collie we had since I was born and we grew up together.

What's your advice for someone thinking about applying for a job at tails.com…?
Do your research about tails and have a good reason to join. Yes, it's fun and there's dogs but it's hard work. There's a lot of pressure but it's rewarding.