Hi Dorit, Tell me a bit more about what you do here?
My role is broad at tails.com: we expanded into a number of new countries this year and I'm specifically looking after Germany.

I aim to find the best ways to share our product and story with our German customers and I'm also the go-to person to share insight on german market, culture and traditions. My tasks vary from the messaging on our website, running PR campaigns, to translations, web page builds and social media content.  I've recently helped to launch our very first TV campaign in Germany!
Everything is driven by wanting to engage and understand our German customers better.

How long have you worked at tails?
I've worked at tails.com for 3 months now. I started in lockdown so for the first time in my career, I onboarded virtually. I've haven't even met my colleagues face to face yet!

Onboarding digitally was actually great, everyone has been so helpful. I thought I might feel quite alone and left out but I honestly don't. I genuinely feel like I belong to a team.

In my first week I had so many Google Hangouts to get to know everyone! The most challenging part of starting a new role during lockdown is probably the fact that you can't just walk up to people and ask a simple question. Also, as I've never been in the office, I haven't been able to see the team interact socially as a group but I look forward to this!

How did you get into your current line of work?
After high school, I wasn't sure if I wanted to study so I got an apprenticeship in retail. I managed a department working for H&M but it was here that I found that I was more interested in how they chose the products and the messaging and images they used. So, I decided to study business administration in fashion and design. This covered everything from administration to marketing.

During my time at uni, I did an internship based in London and I fell in love with this city. I decided I would move from Berlin to London after I graduated. After graduating, I worked in Berlin for a few years and eventually made the move.
After 2 years of working as a marketing executive, I got a role as a marketing manager at Bloom & Wild,  focusing on the German market. Eventually, I wanted something completely different and I came across the role at tails.com and I found the product super interesting so I applied!

If you weren't at tails, what would you be doing? What's your dream job?
I'd love to run my own business someday. I would do something with natural cosmetics.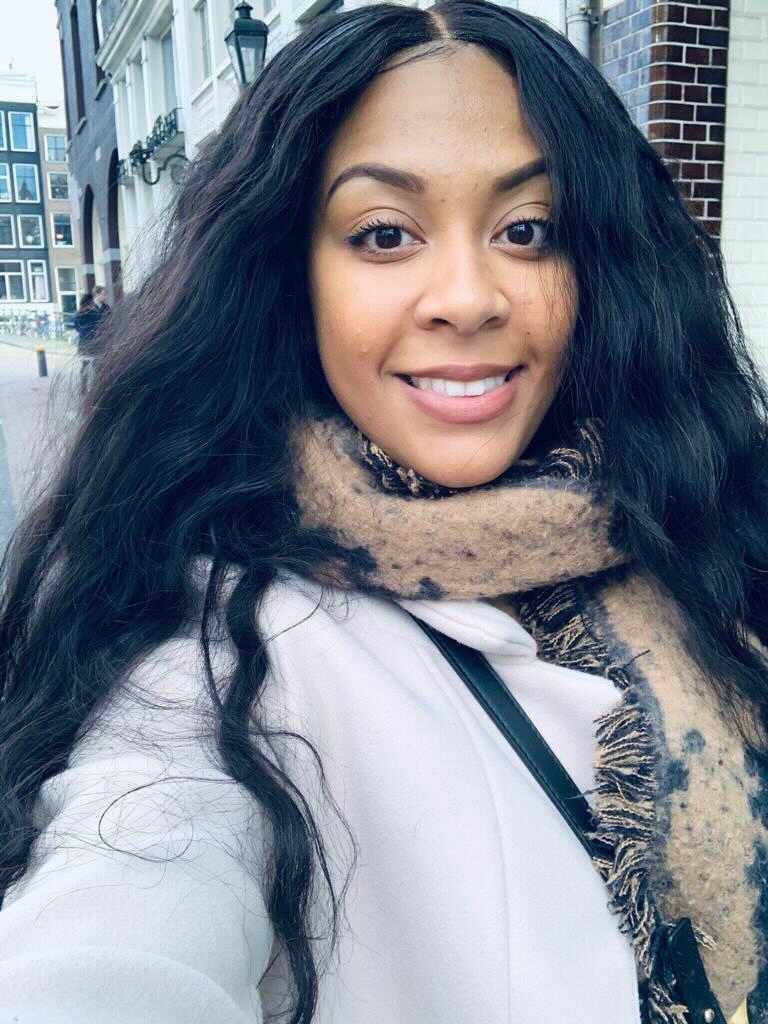 Quick Fire Q's
Dog or Cat?
Dogs

Where did you grow up?
I'm half African and half German and I was born in Berlin, Germany

Outside of work, what do you love doing?
I've been running a lot more these days and I really like watching YouTube! During the lockdown restrictions, I've been finding it even more important to keep in touch with my family and friends.

What's your advice for someone thinking about applying for a job at tails.com…?
Absolutely apply for a role here! Be brave, take the next step in your career. The development that tails.com offers is amazing and you really contribute to a central purpose and vision.
You're accepted as a team member and really respected for your skills.

This isn't a place where you can just sit back and take it easy. You're constantly having to push and drive your projects. You get to make things happen, you get to create great things here.
Tails.com is such a great place to work, it feels like a family.

Cover image credit: Photo by Joseph Pearson on Unsplash