What made you choose veterinary medicine?
Ever since I can remember, I've always wanted to become a veterinarian - motivated by a pure love of animals, of course, but also an interest in science and health. Bear in mind, there's a human aspect involved in being a vet: animals are like a family member to their owner and knowing how to listen to them and communicate appropriately is very important.
Can you tell us about your career to this day?
When I think about it, this profession has allowed me to dabble in many different areas. I was in a vet practice for several years, but also worked in communication and marketing for the pharmaceutical industry in animal health, and I've been in the media for the past 10 years. I've been a radio and TV reporter, working alongside various hosts (Michel Drucker, Laurent Boyer), I've hosted shows about animals (Hélène et les animaux) or écology (on Ushuaïa TV), and written books. One thing's for certain: I do not know boredom.
What drew you to tails.com?
I know how nutrition is a major concern for pet owners - and rightly so! Yet nowadays, searching for the right food for your pet is so hard. That's why I was drawn to tails.com's approach. They inform owners on dogs' general nutritional needs and most importantly, they offer a diet that's as closely adapted as possible to each dog's needs. As a dog owner, it's very reassuring knowing that the food you're giving them is ideal for them. And I am overjoyed to have joined a team that's so dynamic, passionate, and devoted to dogs' wellbeing.
Which part of the project do you find the most motivating?
I love the educational aspect. My role for dog owners is really to decrypt and advise. Veterinary advice needs to be given the space it deserves: we are the real experts on animal health and wellbeing. We also have a number of exciting projects to work on at tails.com, which is extremely motivating and I can't wait to be a part of.
Which professional achievement are you most proud of to this day
Giving a voice to animal lovers and hearing their stories. The relationship between person and animal is such an important one in our society and I am happy that I can, through reporting and documentaries, shine light on it.
Is Colonel your only pet?
Yes! Sometimes I think about getting a second dog… but I am giving myself time to think it through.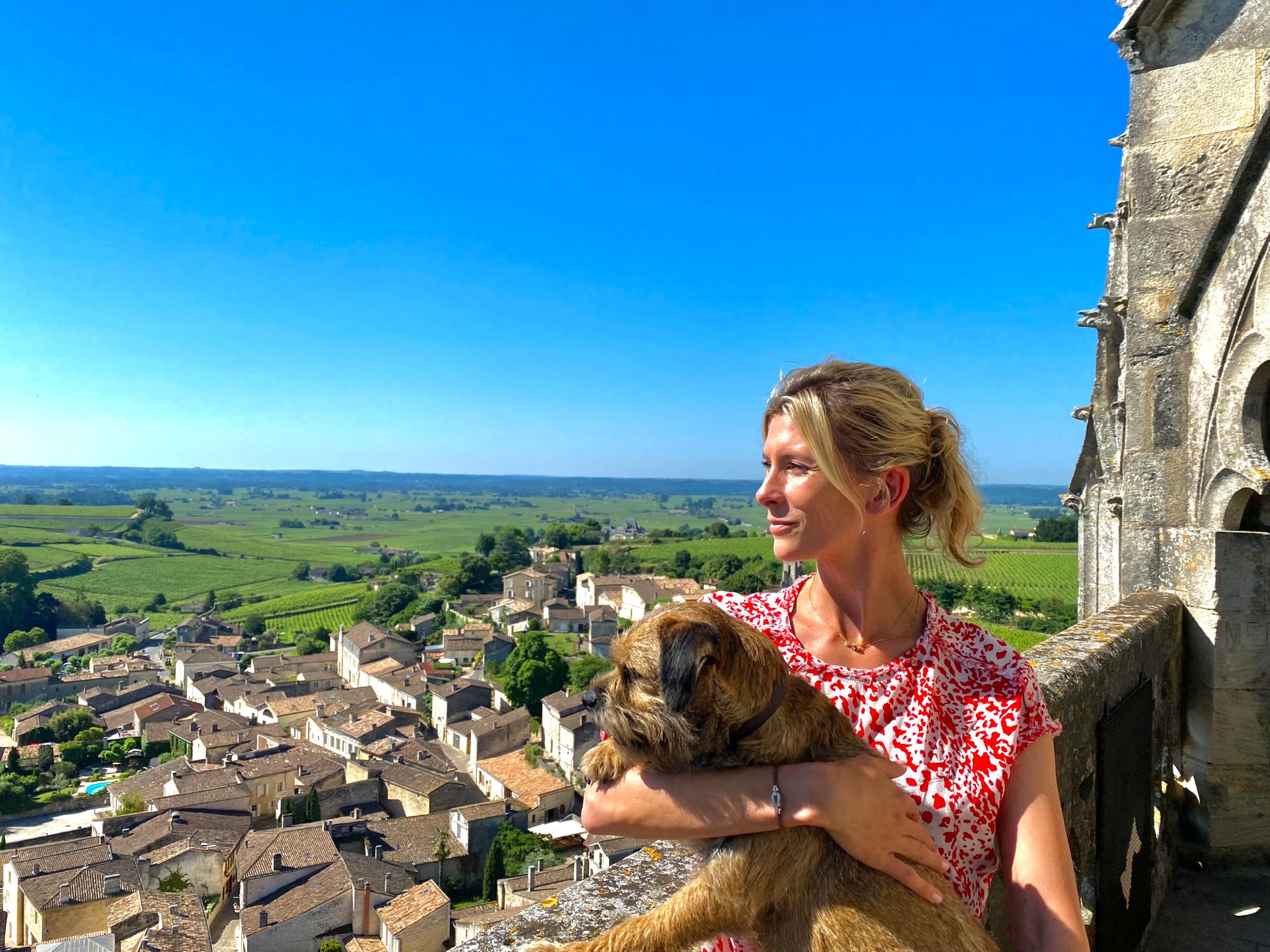 What's your spirit animal, and why?
Dogs, without a shadow of a doubt. I find them so fascinating - how a species that's so different from us has connected with humans for millennia, how they've come to find their place in our lives (and in mine). Their ability to adapt, their sensitivity, their devotion towards us - these are life lessons.
If you could choose three things to bring on a desert island, what would they be?
What a difficult question. But if I'm going to enjoy the (paradise) island solitude, I would say: a bathing suit, coral reef-friendly sunscreen, and sunglasses. That said, if the island is really deserted, maybe I don't need the bathing suit.